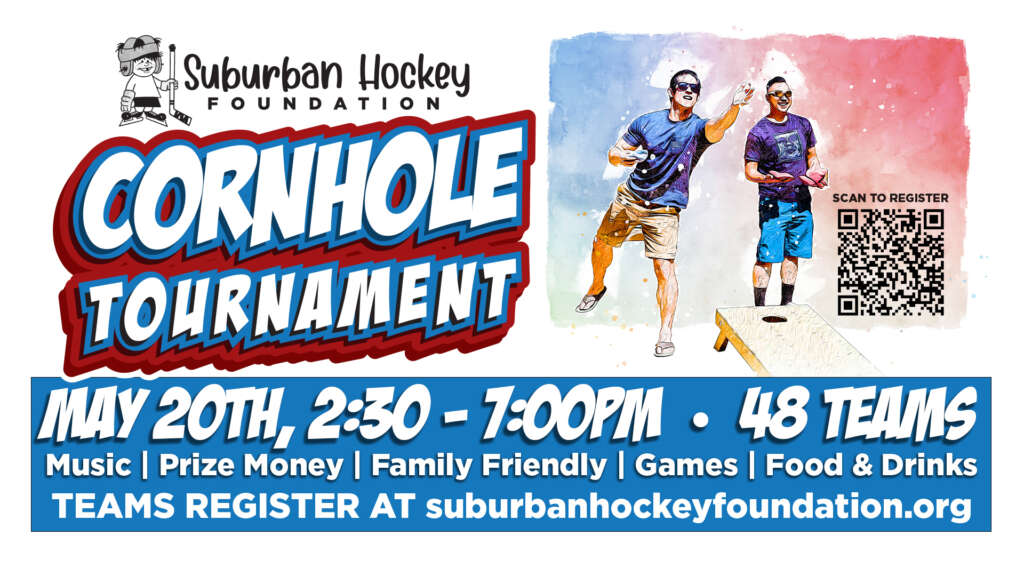 FARMINGTON HILLS, Mich. – Suburban Hockey Foundation is proud to announce nine sponsors for the Suburban Hockey Foundation Cornhole Tournament on May 20th outside of the Athlete Lab in Farmington Hills, Mich.
The two Tier 1 sponsors for this family-friendly event that features three 16-team divisions include APEX Physical Therapy, Future Pro USA, and Longdu Clinic. There are three Tier 2 sponsors including EctoHR, Perani's Hockey World and Rolls Mechanical. We also have three Tier 3 sponsors: Oliver/Hatcher Construction, GVC Painting and Elite Imaging.
"We are very excited about how these partnerships can help the Suburban Hockey Foundation provide more assistance to families in need," said Suburban Hockey Foundation President Tom Anastos. "Events like our Cornhole Tournament will not only give back to the hockey community; it gives those that attend a fun and family friendly way to support more people enjoying the opportunities hockey creates."
The Suburban Hockey Foundation contributes to the growth of hockey in Michigan by providing financial support and assistance to hockey families and programs in need throughout the state. In its first year as a charitable organization, the Suburban Hockey Foundation was able to provide support to 12 Michigan hockey families with $5,000 in Assist grants thanks to the sponsors and participation in the Cornhole Tournament.
To register a team for the Cornhole Tournament or learn more about the Suburban Hockey Foundation, visit suburbanhockeyfoundation.org.