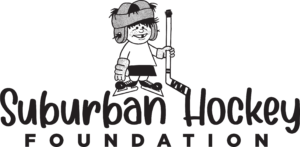 FARMINGTON HILLS, Mich. — Suburban Sports Group is proud to announce the launch of the Suburban Hockey Foundation to contribute to the growth of hockey in Michigan by providing financial support and assistance to hockey families and programs in need throughout the state.
"The game of hockey has been such a huge part of all of our lives," said Tom Anastos, CEO of Suburban Sports Group. "It's provided so many great experiences and life lessons. It has also provided so many opportunities for families to create friendships and special memories that last a lifetime. It is our goal to help more people enjoy these experiences. We think it's incredibly important to help families in need and provide assistance to organizations that create opportunities for kids to experience the game."
Grant details and applications will be available on the website.
The Suburban Hockey Foundation will host its first fundraising event on Saturday, May 21st with a Cornhole Tournament outside of the Athlete Lab in Farmington Hills, Mich. For more details or to donate, visit suburbanhockeyfoundation.org.